EXPLORE AND COLLECT DIGITAL ART NFTS.
THE NEW CREATIVE ECONOMY.
Digital Marketplace For NFT Collectibles | Discover Exclusive Digital Assets.
SOKOS provides 2 areas of operations through its Blockchain-based NFT platform.
What is SOKOS?

An NFT decentralized marketplace that provides users access to own an NFT of real tangible products that have a commercial value like digital assets, art, collectibles, and many more.
The aim for SOKOS is to deliver a unique experience in the NFT trade where the proof of ownership and the existence of real products has collaborated.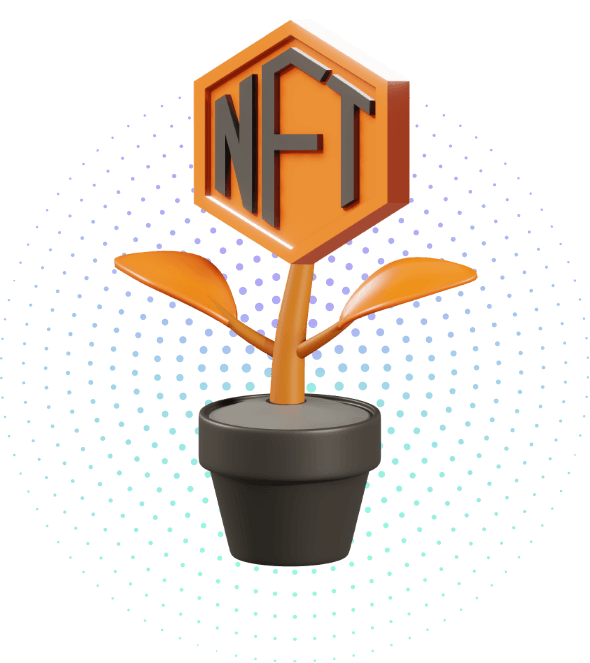 What is Non-Fungible Token (NFT)?
Non-fungible tokens (NFTs) are assets that have been tokenized via a blockchain. They are assigned unique identification codes and metadata that distinguish them from other tokens.
NFTs can be traded and exchanged for money, cryptocurrencies, or other NFTs—it all depends on the value the market and owners have placed on them.
Two NFTs from the same blockchain can look identical, but they are not interchangeable.
NFTs can represent digital or real-world items like artwork and real estate.
Tokenizing these real-world tangible assets makes buying, selling, and trading them more efficient while reducing the probability of fraud.
NFTs can represent individuals' identities, property rights, and more.
NFT Marketplace
The SOKOS team carefully looks for genuine products that have commercial value in the field of sports, art, and collectibles and digitizes the product.
The next step is to mint an NFT of this product and make it available for sale on the SOKOS marketplace.
While minting the NFT there is an option to mint a Single unique NFT or multiple supply NFT that can be sold at a fixed price or on auction.
Why Sokos
Authentic
All rare collectibles are vetted by the SOKOS team and have the rights to sale, hence when the user buys a NFT on SOKOS they buy the original product, and the ownership of the NFT is transferred, so in future when there is a secondary sale, the record of this product is there with genuine proof of ownership.
Unique
Since the SOKOS team makes sure that every product, whether a physical product or digital product is one of a kind and its properties of metadata are vetted, this makes the NFT an unique offering.
Diversity
SOKOS offers NFTs from a variety of industries, such as sports, entertainment, art, and fashion. Exclusive NFTs such as limited-edition collectibles, images, autographs, videos, artwork, etc. of well-known celebrities and athletes can be bought and sold in one place.
Our Vision
Our vision at Sokos.io is to empower individuals and organizations with the tools and resources they need to unleash their full potential.
Through our innovative platform, we strive to enable seamless collaboration, meaningful connections, and limitless opportunities for growth and success. We envision a world where Sokos.io is the go-to destination for those seeking to transform their ideas into reality, and where our community is united by a shared passion for innovation and creativity.
Together, we are committed to driving positive change and shaping the future of work.
NFT Utilities
Digital Ownership
NFTs allow for the creation of unique digital assets that can be owned and traded just like physical assets. This includes things like art, music, videos, and even virtual real estate.
Proof of Authenticity
NFTs provide proof of ownership and authenticity for digital assets, making it easier to track ownership and prevent fraud.
Collectibles
NFTs can be used to create digital collectibles, such as trading cards or virtual pets, which can be bought, sold, and traded.
Gaming
NFTs can be used in gaming to represent in-game items, characters, or even entire game worlds.

How to Buy NFT